Announcement – GCC 2019
AIQ – CANADA'S AND GERMANY'S
ARTIFICIAL INTELLIGENCE QUOTIENT
Building Synapses of Transatlantic AI Cooperation

PART 1
21 February 2019
McCarthy Tétrault

Embassy of Canada

in Montréal
in Berlin

PART 2
November 2019


Embassy of Canada

in Toronto
in Berlin


Join the GCC 2019 LinkedIn group "AIQ – Canada's and Germany's Artificial Intelligence Quotient", share your vision on the future AI in Canada and Germany and influence the program of the two upcoming GCC events in 2019 through your contributions to the discussion.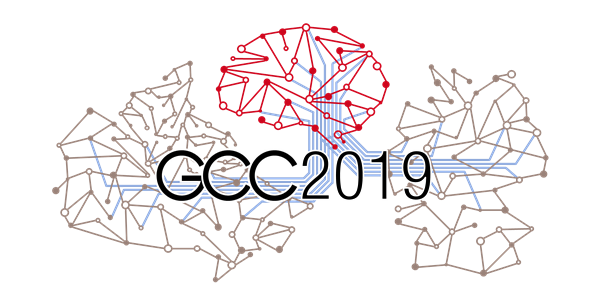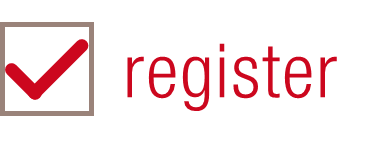 Program Overview


PART 1
21 February 2019
Montréal
Berlin

Field Trip



Smart Data Forum






Morning

Transfer


to the Embassy of Canada

Afternoon

Networking Lunch


at the Embassy of Canada

Morning

Transatlantic Symposium


(connected by video-link)
McCarthy Tétrault





Embassy of Canada






Afternoon

Networking Lunch


at McCarthy Tétrault

Transfer


to Networking Reception

Evening

Transfer


to Field Trip location

Networking Reception



Permanent Representation of the State of Bremen






Field Trip



IVADO Labs



Transfer


to Networking Reception

Evening

Networking Reception



Aviseo Conseil





Jointly supported by:





&nbsp

Conference Theme

The discussion about the potential of Artificial Intelligence (AI) currently experiences a renaissance in various fields of innovation. In conjunction with rapid developments in the information technology sector, AI promises unprecedented possibilities to automate decision-making processes, to give new insight into big data, to increase the degree of autonomy in transportation and manufacturing and to enhance the human-machine interaction. AI, understood as the employment of a "device and/or software that perceives its environment and autonomously takes actions that maximize its chance of successfully achieving its goals", is expected to bring an economic benefit to industries relying on automatization and data exploitation. It further has the potential to provide social participation to groups with limited access to innovation in rural and remote areas. If rolled out consequently, AI will have a significant impact on the way our industries and societies will function in the near future.

The 2019 German Canadian Concourse (GCC) will capture an overview of applications of AI in various fields. While the GCC can by far not cover all aspects of AI, it aims at addressing the most relevant disciplines for Canada and Germany and takes a close look at technological challenges and innovative potential, economic benefits, regulatory framework, political initiatives and societal/sociological impacts. The growing relevance of Artificial Intelligence in different domains of innovation will be reflected by devoting two symposia, one in February (GCC 2019/1) and one in November (GCC 2019/2), to the discussion of AI.

Both GCC 2019 conferences will investigate the readiness of Germany's and Canada's industry and research infrastructure for more Artificial Intelligence and their approaches to implement AI into core industrial and societal processes. We will compare initiatives paving the way to increase the "Artificial Intelligence Quotient", AIQ, of the two countries and we will look into economic opportunities for business applications related to AI. As always, the GCC will contrast visions with concerns, technological state of the art with policies; the GCC will showcase existing cooperation between Canada and Germany on the subject-matter and it will help identifying potential for future transatlantic collaboration. The discussion will be along the following pillars:


Technology cooperation – Existing industrial and research collaboration and areas for expansion
Commercialization and entrepreneurial eco-systems – Business models and economic opportunity for growth in new and related business eco-systems
Political setting – Comparison of governmental initiatives to foster AI and related funding schemes
Regulatory aspects and security – Comparison of legislation and regulations in both countries
Social and environmental impact – Social acceptance and benefit, social participation
Further program contributions will be announced shortly ...

Speakers and Panelists
Marie-Josée Blais
Assistant Deputy Minister, Science and Innovation Sector
Ministère de l'Économie et de l'Innovation (MÉI), Government of Québec


Etienne Leclerc-Jolette
Project and Development Manager
CRIAQ (Consortium for Research and Innovation in Aerospace in Québec)


Dr. Andreas Liebl
Managing Director / Geschäftsführer
appliedAI / UnternehmerTUM


Charles Morgan
Partner, Technology
McCarthy Tétrault


Dr. Christian Müller
Head of Competence Center Autonomous Driving
DFKI – German Research Centre for Artificial Intelligence


Phil Rivard
Director of Venture Managers
NEXT AI Montréal


Prof. Dr. Gilles Savard
CEO
IVADO


Dr. Sirko Straube
Deputy Director, Robotics Innovation Center Bremen
DFKI – German Research Centre for Artificial Intelligence


Dr. Denise Vandeweijer

BMW Group


Further speakers will be announced shortly ...