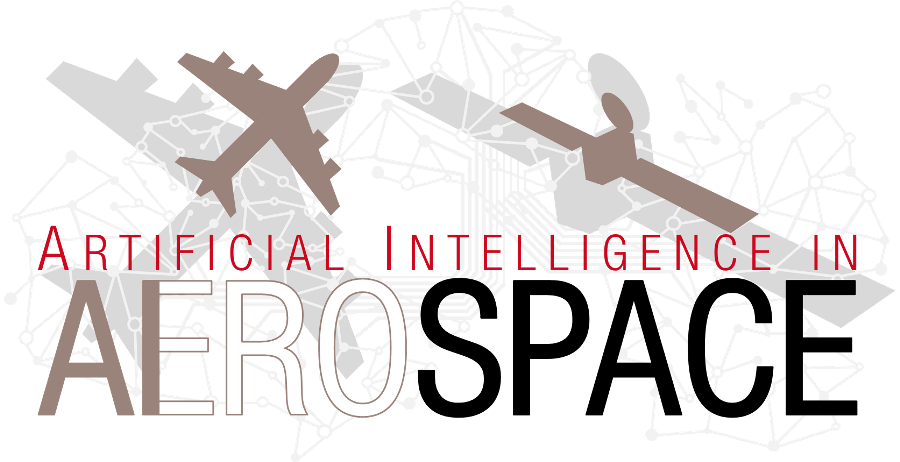 PROGRAM SCHEDULE

30 November 2023




Field Trip
&nbsp

Airbus
Rahel-Hirsch-Straße 10, 10557 Berlin



CET

Meeting point
Rahel-Hirsch-Straße 10, 10557 Berlin

10:15

Visit of
Airbus Berlin Office



Presentations





"Welcome"


Jörg Plass
Head of Institutional Relations, Airbus



"Welcome"


Christina Arend
Treasurer, Canada Meets Germany Network
GCC Steering Committee, German Canadian Concourse



"A Short Introduction to Airbus"


Jörg Plass
Head of Institutional Relations, Airbus



"EASE – A Multi-Domain Approach for Open and Safe Cooperation for Aerospace, Maritime and Arctic Security and Defence Applications"


Götz von Broecker
Key Account Manager German Space Research Institutions, Airbus Defence and Space



"How AI Changes the Space Industry"


Dr. Filippo Ales
Head of Avionics Engineering, Airbus Defence and Space



"SAR2Height – AI for the Creation of Settlement Elevation Models"


Henning Schrader
Head of Mapping & DEM, Airbus Defence and Space



"Classification of Ships in the German Bight with AI"


Dr. Camilla Mohrdieck
Senior Expert Multisource Integration, Airbus Defence and Space

10:30 - 12:30

Transfer
to conference venue at the Embassy of Canada

12:30 - 13:00

&nbsp

&nbsp

Transatlantic Symposium
&nbsp

EDT

approx. 8:00 - 8:30 am

Admission
to the location


CET

Networking Lunch
at the Embassy of Canada

(Admission starts at 12:45)

13:00 - 14:30

McCarthy Tétrault
1000 Gauchetière Street West, Montréal, QC H3B 0A2



Embassy of Canada
Leipziger Platz 17, 10117 Berlin


EDT

CET

8:30 - 9:15 am


Opening



Welcome Remarks



Susanne Aschi-Glesius [M]
Consul General of Germany in Montréal
on behalf of GCC Patron, H.E. Sabine Sparwasser, Ambassador of Germany to Canada

Evelyne Coulombe [B]
Chargée d'Affaires, Embassy of Canada to Germany
GCC Patron

Elisa Valentin [M]
Deputy Minister, Ministère des Relations internationales et de la Francophonie




Opening Remarks



Dr. Matthias Mück [M]
President of the Canada Meets Germany Network
Chairman of the German Canadian Concourse




Introduction into the Theme





"Responsible AI Governance in the Aerospace Sector"


Charles Morgan [M]
Partner – Technology, McCarthy Tétrault LLP


[M] – participation in Montréal [B] – participation in Berlin



14:30 - 15:15

09:15 - 10:45 am


AI Enabling Autonomy in Aviation



Presentations





"UN Principles for a Responsible Use of AI"


Chrystelle Damar [M]
Strategic Planning and Coordination Officer, ICAO – International Civil Aviation Organization



"AI Testing in Autonomous Drone Control: Challenges and Best Practices"


Michael Fink [B]
General Manager, cofortytwo



"TBD"


Prof. Dr. Gabriela Nicolescu [M]
Head of the Department of Computer and Software Engineering, Polytechnique Montréal



"Master360: Developing an Automatic Take-Off and Landing Strategy Implemented on a Research Helicopter"


Dr. Ferdinand Eisenkeil [B]
Research Engineer Situational Awareness, Airbus Helicopters



"Leveraging AI to Enhance Pilot Training "


Erick Fortin [M]
Director Engineering Incubation Lab, CAE




Panel Discussion and Q&A



Moderator:
Alexander Thamm [B]
www.alexander-thamm.de

Co-Moderator:
Vera Kühr [M]
GCC Steering Committee

Panelists:
Chrystelle Damar [M]
ICAO – International Civil Aviation Organization
Michael Fink [B]
cofortytwo
Prof. Dr. Gabriela Nicolescu [M]
Polytechnique Montréal
Dr. Ferdinand Eisenkeil [B]
Airbus Helicopters
Erick Fortin [M]
CAE



[M] – participation in Montréal [B] – participation in Berlin



15:15 - 16:45

10:45 - 11:15 am

Coffee Break

16:45 - 17:15

11:15 am - 12:45 pm


AI Pushing Space Boundaries



Presentations





"Applying AI: The Future of Space Operations"


Leonard Schlag [B]
Mission Tecnology Developer & Data Scientist, DLR – German Aerospace Center (German Space Operations Center)



"Keeping Space Sustainable with AI"


Frédéric Pelletier [M]
Chief Scientist, Northstar Earth & Space



"Smart Robots for Planetary Exploration – How much AI is feasible?"


Dr. Thomas Vögele [B]
Senior Researcher, DFKI – German Research Center for Artificial Intelligence



"Challenges and Opportunities of Edge AI in Space"


Dr. Michele Faragalli [M]
CTO, Mission Control



"AI in Action: Automatic Object Recognition in Spaceborne SAR Imagery"


Dr. Oliver Lang [B]
Head of SAR Monitoring Services, Airbus Defence and Space




Panel Discussion and Q&A



Moderator:
Alexander Thamm [B]
www.alexander-thamm.de

Co-Moderator:
Vera Kühr [M]
GCC Steering Committee

Panelists:
Leonard Schlag [B]
DLR – German Aerospace Center (German Space Operations Center)
Frédéric Pelletier [M]
Northstar Earth & Space
Dr. Thomas Vögele [B]
DFKI – German Research Centre for Artificial Intelligence
Dr. Michele Faragalli [M]
Mission Control
Dr. Oliver Lang [B]
Airbus Defence and Space



[M] – participation in Montréal [B] – participation in Berlin



17:15 - 18:45

12:45 - 1:00 pm

Wrap-up and Conclusions

Benoit Cyrenne [M]
Director of Communications, CRIAQ

18:45 - 19:00

EDT

1:00 - 2:00 pm

Networking Lunch
at McCarthy Tétrault


&nbsp

&nbsp

Field Trip
&nbsp

Centech
1000 rue Saint-Jacques, Montréal, QC, H3C 1G7

&nbsp


&nbsp

&nbsp

Networking Reception
&nbsp


Aviseo Conseil
451 Sainte-Catherine Ouest, Suite 301, Montréal, QC H3B 1B1



EDT

5:00 - 5:30 pm

Transfer
to Networking Reception location

5:30 - 9:00 pm

Networking at
Aviseo Conseil


&nbsp

&nbsp

Networking Reception
&nbsp

&nbsp

&nbsp

Embassy of Canada
Leipziger Platz 17, 10117 Berlin



CET

Networking Reception
at the Embassy of Canada

19:00 - 22:00

The GCC Match-Making Process
The German Canadian Concourse is about match-making.

Bringing together German and Canadian thought leaders from topic-matter relevant industries, academic institutions and the public sector during the daylong event creates a unique opportunity to generate transatlantic linkages between participants.

Provided in part by the Transatlantic Symposium format, which uses a live video-link connecting the German and Canadian Concourse Hubs, the GCC also offers a custom match-making service built into the conference itself. As part of this service, participant profiles generated during the registration are used to connect matched parties ad-hoc using video booths to bridge the Atlantic whenever required.

Participants are offered the option to have their personal profiles included into a follow-up on potential transatlantic opportunities.

Be a part of the match-making – use the virtual chatrooms ...



Close window
&nbsp

Cooperating Partners
&nbsp


&nbsp

Kindly Supported By
&nbsp


Partners, Session Hosts
&nbsp